Cart Contents
Your cart is currently empty
Subtotal: $0.00
PayPal Financing
Categories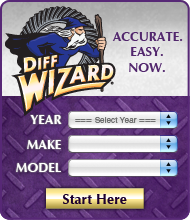 Manufacturers
Follow Us
Bestsellers
Sale Item
TJM Yulara Rooftop Tent
$899.99
Currency
Links
Product Details
(0.0 on 0)

TJM Boulia Rooftop Tent

SKU: 620RCTRT01
Overview
Enjoy a hassle-free night's sleep in your Boulia roof top tent by TJM!
A TJM Boulia Roof Top Tent is always there –where you are. And it's ready for a comfy night's sleep in just minutes.
You'll be nestled snugly on the 65mm built in high density foam mattress with a great view of the surroundings. Your roof top accommodation will not only get you off the ground, it will also get you away from those annoying leaves, sticks, sand and nocturnal creepy crawlies that can ruin a good night's repose.
You'll also be sleeping secure as all TJM Roof Top Tents and Awnings are made from durable lightweight, waterproof poly cotton material, which with fully screened doors and windows, allow you to get the fresh open air you've come all the way to enjoy.
There's a built in sturdy aluminium ladder that takes you to ground level in a jiffy, where you can relax over a damper and billy of tea in the shade of an optional TJM Awning.
IT'S NEVER BEEN SO EASY TO SET UP CAMP & RELAX
TJM Boulia tent is so simple, the Boulia can literally be set up within minutes.
BOULIA ROOF TOP TENT
Fly: 420D polyester pu2000mm, 100% water proof canvas (Ripstop)
Inner: Polyester/cotton 280g/m2 100% water proof
Pole: Aluminium pole 19mm/16mm/1.2mm
Base: Light weight, high strength aluminium base
Ladder: Extendable aluminium ladder (optional TJM ladder extension also available)
Mattress: 65mm high density foam mattress, 240 x 120cm size; polyester 50%, cotton 50%
Cover: 1000D water proof and rot proof polyester with PVC coating
Mosquito net fabric: Nylon, fire-resistant
Reviews
Add Your Review
Currently there are no reviews for this product. Share your opinion with others, be the first to write a review.
Add Your Review
Tell a Friend