Cart Contents
Your cart is currently empty
Subtotal: $0.00
PayPal Financing
Categories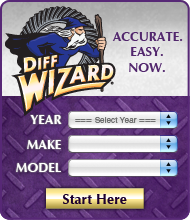 Manufacturers
Follow Us
Bestsellers
Sale Item
TJM Boulia Rooftop Tent
$849.99
Currency
Links
Product Details
(3.8 on 4)

Sierra Expeditions Vehicle Sticker

SKU: SESticker
Overview
We want to see the sticker on your rig out on the trails as we begin our "readers rides" section of our site. E-mail us back a photo of the sticker on your truck and any other cool photo you would like to share and we'll e-mail you a coupon code for 10% off your next order. Sticker will be shipped free of charge via standard USPS. If you have any problems on check out OR to receive a sticker ONLY, please email us at sales "at" sierraexpeditions.com and we'll be happy to help you!
* Limit 5 per Customer
Reviews
Add Your Review
Reviewer: Michael
03/27/2011 02:17pm
Proud to display this decal on all my vehicles, fourwheelers, boats, bikes, laptop...
Reviewer: Jim
07/06/2007 03:37pm
what better way to let other folks know about a great source of support and fine products for the off-road community
Reviewer: Pete
07/05/2007 05:31pm
Happy to display this decal on my truck!
Add Your Review
Tell a Friend